Dashing through the snow, come some hedgehogs on their sled. These adorable prickly pals are having the time of their lives playing in the snow.
An adorable gift for any loves of hedgehogs. And really, whats not to love.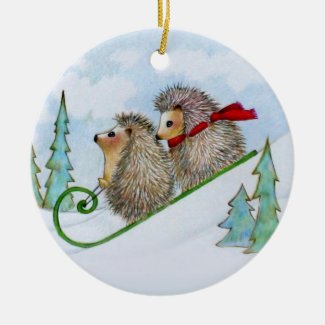 Hedgehog Sled Ornament
by
GoldersforA4C
Make customized
christmas ornaments
at Zazzle.